In the fiercely competitive landscape of ecommerce, success is predicated on delivering an exceptional shopping experience to customers.
Ecommerce stores are more than just digital shops; they are dynamic platforms that require continuous innovation and optimization.
This is where plugins emerge as unsung heroes, playing a pivotal role in enhancing the functionality, performance, and overall success of ecommerce stores.
In this comprehensive blog, we will explore why plugins are essential for ecommerce stores and how to harness their potential effectively.
Ecommerce is a thriving domain, but it's not a realm for the complacent. Online shopping trends and consumer preferences evolve rapidly.
To stay ahead of the curve and remain competitive, ecommerce businesses need to be agile and adaptive. This is where plugins come into play.
1. Expanding Store Capabilities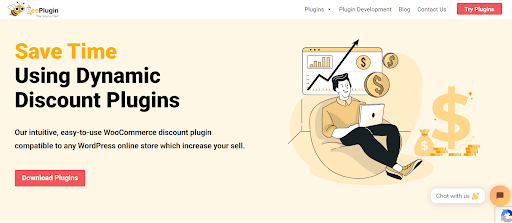 At the heart of it, ecommerce is about delivering a seamless and feature-rich shopping experience. However, building these features from scratch can be time-consuming and resource-intensive. This is where plugins shine. They are pre-packaged solutions that can swiftly add a wide array of capabilities and features to your ecommerce store.
Example: Let's say you want to implement a custom discount feature for your customers. Instead of writing complex algorithms, you can simply install a discount plugin tailored for ecommerce. This instantly allows online store owners to offer discounts  and boosts sales.
2. Enhancing User Experience (UX)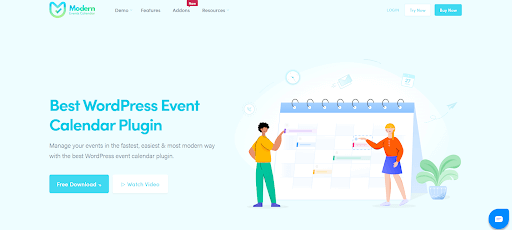 User experience is the cornerstone of a successful ecommerce venture. Customers expect fast-loading pages, intuitive navigation, and mobile-friendly designs. Plugins can significantly impact UX by improving various aspects of your website.
Example: Cache plugins can speed up page loading times, ensuring that customers don't abandon their shopping carts due to slow loading. Responsive design plugins ensure your website looks and functions flawlessly across all devices, from desktops to smartphones.
3. Streamlining Marketing and SEO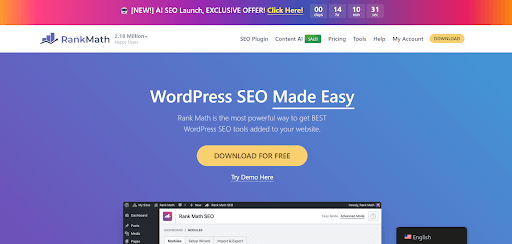 Plugins are a boon for ecommerce marketers. They provide tools for search engine optimization (SEO) and streamline marketing efforts.
Example: SEO plugins help optimize product descriptions, meta tags, and URLs, making your products more discoverable by search engines. Email marketing plugins automate campaigns, allowing you to engage with customers effectively, from sending abandoned cart reminders to personalized product recommendations.
4. Security and Trust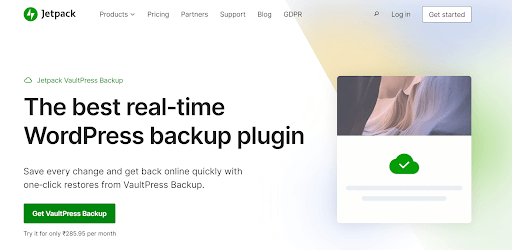 Security is paramount in ecommerce. Customers need to trust your website with their sensitive data. Plugins can bolster your website's security and data protection measures.
Example: Security plugins offer features like SSL certificates, firewalls, and two-factor authentication. These safeguards protect your website from cyber threats and reassure customers that their data is in safe hands.
5. Personalization and Customer Engagement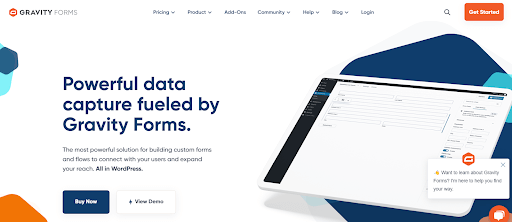 Ecommerce isn't just about selling products; it's about building relationships with customers. Plugins can help you create personalized shopping experiences.
Example: Personalization plugins use customer data to tailor product recommendations, discounts, and content. This level of customization fosters customer loyalty and encourages repeat business.
6. Inventory Management and Order Fulfillment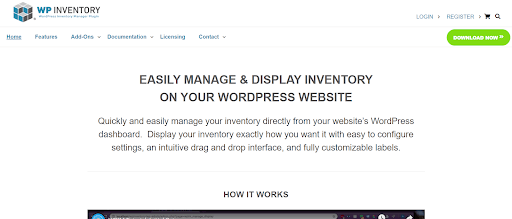 Efficiently managing inventory and order fulfillment is critical in ecommerce. Plugins can streamline these processes, ensuring smooth operations.
Example: Inventory management plugins help track stock levels, set up low inventory alerts, and even automate reordering. Order fulfillment plugins simplify the shipping process, generate labels, and provide real-time tracking information to customers.
7. Analytics and Reporting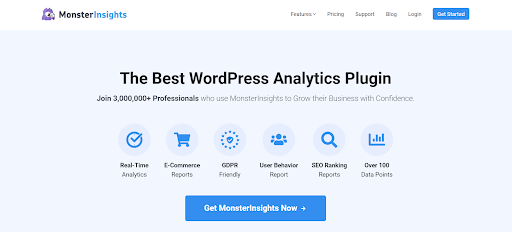 Informed decisions are the bedrock of ecommerce success. Plugins provide analytics and reporting tools to glean insights into customer behavior and website performance.
Example: Analytics plugins offer data on website traffic, customer demographics, conversion rates, and more. Armed with this information, you can refine marketing strategies, optimize product offerings, and make data-driven decisions.
8. Scalability and Growth
As your ecommerce business scales, your website needs to scale with it. Plugins offer scalable solutions that adapt to your growing needs.
Example: Scalability plugins help your website handle higher transaction volumes, accommodate more products, and expand into international markets. They ensure that your website can handle the demands of a growing customer base.
Top things to consider when Planning to Develop a WooCommerce Plugin for Your Store
Developing a WooCommerce plugin for your store can be a rewarding endeavor, but it requires careful planning and execution to ensure success.
Here are the top things to consider when embarking on this journey:
Identify a Clear Purpose:
The first step is to define a clear purpose for your WooCommerce plugin. Understand the specific problem or need it will address within your online store. Having a well-defined purpose will serve as the foundation for your plugin's development.
Market Research:
Conduct thorough market research to gain insights into your target audience and competitors. Analyze existing plugins in the market to identify gaps that your plugin can fill. This research helps you refine your plugin's features and positioning.
User-Friendly Design:
Plan the user interface (UI) and user experience (UX) of your plugin meticulously. Ensure that it seamlessly integrates with WooCommerce and provides an intuitive experience for users. A well-designed interface enhances user adoption and satisfaction.
Compatibility and Versioning:
Guarantee that your plugin is compatible with the latest version of WooCommerce. Additionally, plan for future updates and versioning to keep your plugin in sync with WooCommerce updates and changes.
Performance Optimization:
Focus on optimizing your plugin's performance to ensure it doesn't slow down your website. Efficient code, minimized resource usage, and responsive design are critical factors in delivering a fast and seamless user experience.
Security Measures:
Implement robust security measures to safeguard user data and protect against vulnerabilities. Regularly update your plugin to address security issues and maintain the trust of your users.
Testing and Quality Assurance:
Prioritize rigorous testing and quality assurance for your plugin. Test it in various environments, browsers, and devices to ensure compatibility and reliability. Consider automated testing to catch regressions and identify bugs.
Documentation:
Provide comprehensive documentation for both users and developers. Clear and well-structured documentation simplifies the installation, configuration, and troubleshooting processes for users.
Support and Updates:
Plan for ongoing support and regular updates. Responsive customer support helps users with issues and questions, while updates should address bugs, improve features, and ensure compatibility with new WooCommerce releases.
Licensing and Pricing:
Determine your plugin's licensing model (e.g., freemium, subscription, or one-time purchase). Set a pricing strategy and ensure transparent pricing information for potential customers.
Monetization Strategy:
Devise a clear monetization strategy for your plugin. This could involve selling it through WooCommerce's official marketplace or promoting it independently through your website. Consider your target audience's willingness to pay and competitive pricing.
Legal Compliance:
Ensure that your plugin complies with all relevant laws and regulations, including data privacy and copyright laws. Compliance builds trust with users and protects your business from legal issues.
Scalability:
Design your plugin to be scalable, capable of handling a growing user base and increased data loads as your store expands. Scalability is crucial for long-term success.
Marketing and Promotion:
Develop a marketing and promotion plan for your plugin. Leverage social media, content marketing, email campaigns, and partnerships to increase visibility and attract potential users.
Feedback and Iteration:
Encourage user feedback and use it to iterate and improve your plugin continually. User input is invaluable for refining features, fixing issues, and enhancing user satisfaction.
Legal Protection:
Consider trademarking your plugin's name and logo to protect your brand identity. Consult legal experts if necessary to ensure your intellectual property is safeguarded.
Analytics and Tracking:
Implement analytics to track plugin usage, user behavior, and performance. Analytical data can inform future updates, marketing strategies, and feature enhancements.
Distribution Strategy:
Decide how users will access and install your plugin. Determine whether it will be available through the WooCommerce marketplace, third-party marketplaces, or exclusively through your website.
Beta Testing:
Prior to the official launch, conduct beta testing to gather valuable user feedback and uncover any unforeseen issues. Beta testing helps ensure that your plugin is stable and ready for a broader user base.
Launch and Promotion Plan:
Plan a well-executed launch strategy for your plugin. Generate buzz through press releases, blog posts, social media announcements, and targeted email marketing campaigns to reach your target audience effectively.
Conclusion
In a world where ecommerce stores are constantly vying for consumer attention and loyalty, plugins serve as indispensable tools for achieving and maintaining excellence.
They enable ecommerce businesses to adapt, innovate, and thrive in an ever-changing landscape. Whether you're a startup looking to launch your first online store or a seasoned retailer aiming to stay ahead, plugins are the secret sauce that can elevate your ecommerce game.
So, embrace the power of plugins and unlock the true potential of your ecommerce store today. It's not just about selling products; it's about crafting extraordinary shopping experiences that keep customers coming back for more.