Are you looking to boost your WooCommerce store's conversion rate? Look no further, in this blog we are going to discuss the top 10 plugins that you can integrate today to your WooCommerce store and experience a faster increase in your sales figures.
Some of the plugins mentioned below have received thousands if not millions of downloads and have been developed and maintained by top WooCommerce plugin development companies.
Whereas some plugins are developed by individual WooCommerce plugin developers.
Although high-quality products and customer support are the cornerstone of all high-conversion ecommerce stores, you will also need to implement some sales and marketing strategies to truly capture a wider customer base and convert them to buying customers.
When it comes to boosting conversion and sales these 10 WooCommerce plugins are going to be the secret weapon of your marketing arsenal.
Out of hundreds and thousands of WooCommerce plugins we have picked these 10 plugins that we have worked with and have witnessed its impact on the overall sales of many ecommerce stores.
The following blog post will describe the features these plugins provide and how they can help increase sales conversions.
Here are The Top 10 Plugins to Boost Sales
WooCommerce Dynamic Pricing With Discount Rules by BeePlugin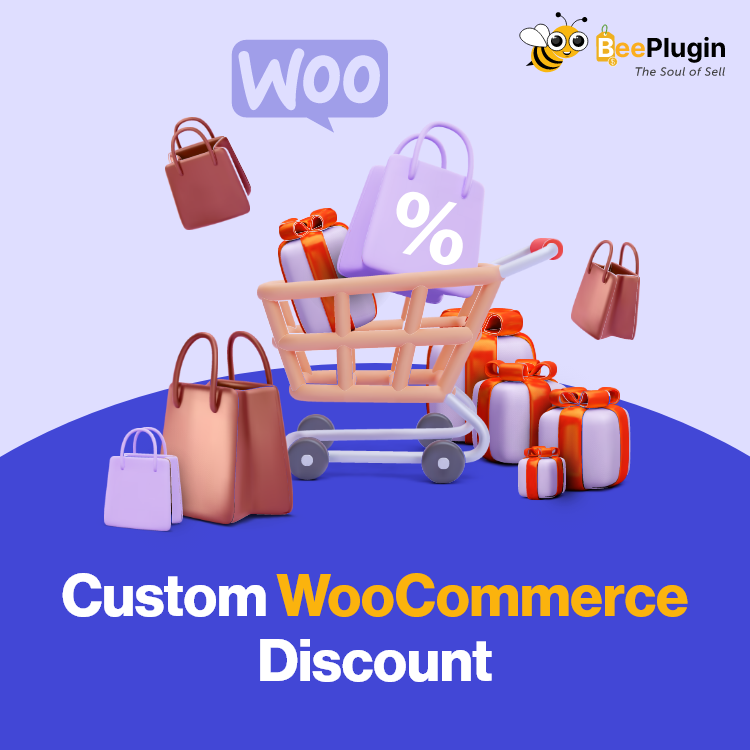 Customer discount rules for WooCommerce plugin by BeePlugin is a must-have plugin for your online store. With this plugin, you can provide customized discounts based on various criterias such as specific user, specific product, specific product category, user role, etc.
This WooCommerce discount plugin is easy-to-setup and provides a wide range of features. You can create discounts based on product variations to bolster your sales and marketing efforts.
Discounts will be visible on product pages in a strike-out format which creates a sense of urgency compelling users to purchase more products.
Features:
● Provide store-wide discount in either percentage or flat rate
● Set discount for multiple users, user-roles, multiple products, product categories and sub-categories from a single page
● Create discounts based on time-range or date-range
● View all discount rules in 'grid' or 'list' view
● Store admins can change user-roles and update user details such as name, address and contact from the backend admin
WPLoyalty for points and rewards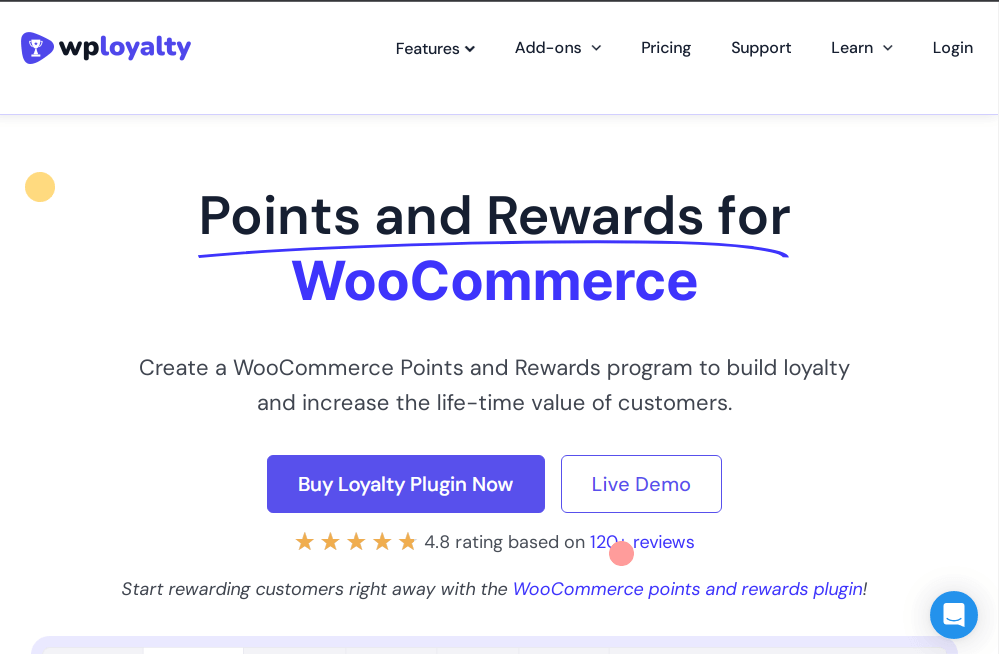 WPLoyalty is a WooCommerce points and rewards plugin enabling users to create customized loyalty programs which store owners can provide to customers for purchases, signups, reviews, referrals and social shares.
Increase Store Sales by Offering Customized Discounts to Your Targeted Customers
It is a powerful tool which can help boost your sales and increase customer loyalty. With WPLoyalty you can easily create loyalty programs to complement your marketing strategies.
You can also set up different rewards such as points, discounts and free products. This furthermore helps you set up different rules for earning and redeeming rewards.
This plugin is easy to set-up and is compatible with all the major versions of WooCommerce. It also has a user-friendly interface which makes it easier to manage the loyalty programs.
Features:
● Create VIP badges
● Set-up multi-currency set-up
● Import or export customers
● Set up custom expiry dates for points
● Auto-track customer activities
● Customize rewards
● Create unique referral URL for each customer
Advanced coupons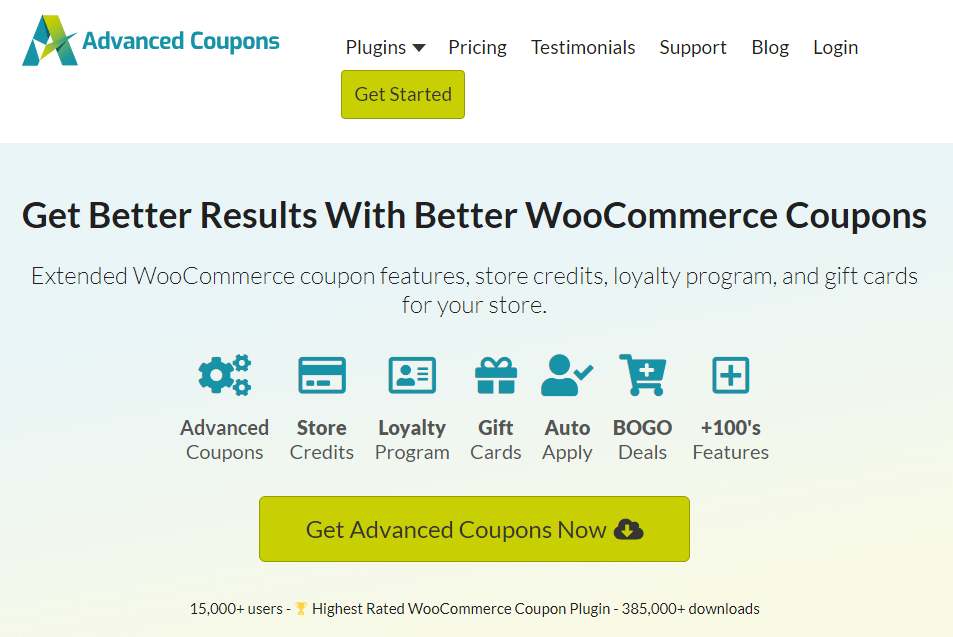 Advanced coupons for WooCommerce is a free plugin which enables store owners to create complex and targeted coupons such as BOGO (Buy One Get One Free) deals, provide coupons based on user roles, and enable coupons only for selected products and categories.
In addition to these features the Advanced Coupons plugin also makes it easier to manage the coupons. You can create custom coupon categories, make coupons available only on specific dates; admin can export the coupons to a CSV file as well.
If you are looking to provide coupons on your ecommerce and want to strategize to meet your marketing needs then Advanced Coupon can provide you with powerful tools to manage your coupons.
Features:
● Create advanced coupons based on various conditions
● Apply discounts based on cart total, product categories, user roles etc
● Provide coupons only on specific data, time or date-range
● Configure coupons to provide free products or shipping
● Limit coupon usage to specific products or categories
● Display custom messages on the cart and checkout page
● Track coupon usage Coupon effectiveness with other insights
YITH WooCommerce Wishlist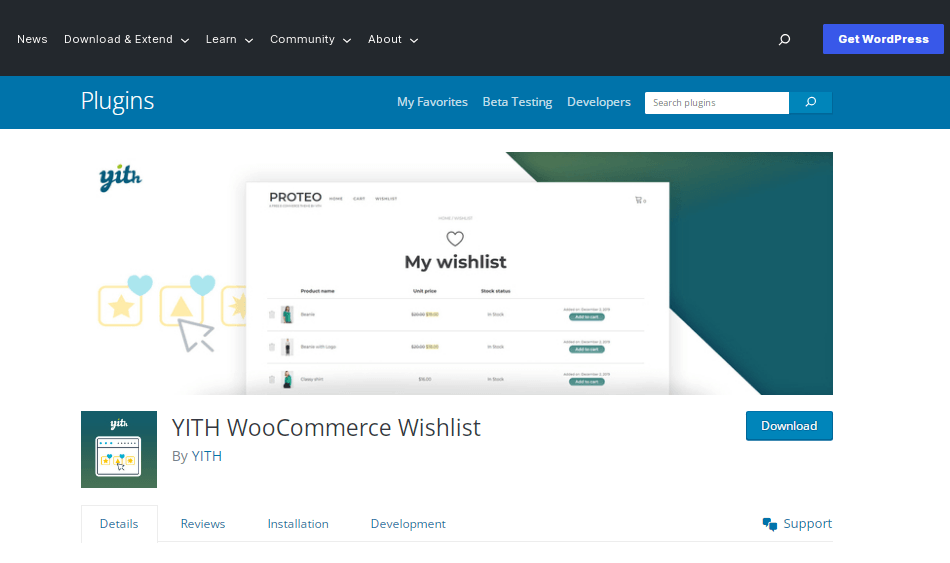 A report by thinkwithgoogle.com suggests that nearly 40% of shoppers they surveyed said that their shopping experience could have improved if the online stores had a wishlist where they could save items for later purchase.
We can all say from our personal experience that a wishlist is a pretty convenient feature in an ecommerce store. So it's only natural that store owners should also provide the wishlist feature on their online stores.
This WooCommerce wishlist plugin doesn't require any configuration and gets auto activated when you add the plugin to your WooCommerce site. Customers can start adding their items to the wishlists right away.
You can also configure the WooCommerce store to send emails to customers when the products in the wishlist are back in stock.
Features:
● Add wishlist button on all products
● View wishlist created by logged-in customers
● Allow users to manage wishlist
● Show Add-to-Cart button in the wishlist table
● Users can drag and drop products to arrange their items on wishlist
Octolize Flexible Shipping plugin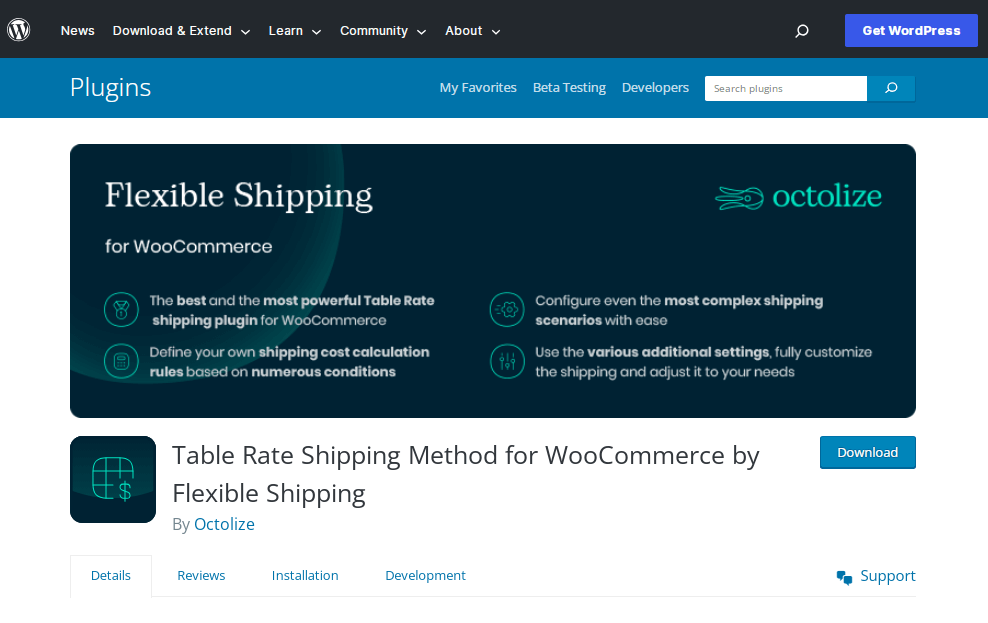 Nobody likes it when the shipping costs are equal to the cost of the product itself. It is justifiable in some cases such as international shipping. Even then it becomes a turn-down for customers. Which is why a discounted shipping rate is always desirable to attract more customers and increase conversions.
Octolize Flexible Shipping plugin is an advanced plugin that can provide complex conditional logic to create intricate shipping cost scenarios.
Octolize today already has 100,000+ users and is easily the best choice for WooCommerce store owners for shipping and additional features.
If Octolize's features list seems overwhelming you can access their video guides to get around the plugin.
Features:
● Create shipping zones and assign custom shipping rate rules for each zone.
● Calculate shipping costs based on specific items.
● Offer free shipping past a defined cart value threshold.
● Apply shipping costs based on the item size, weight and overall price.
WooCommerce Notification by Villatheme.com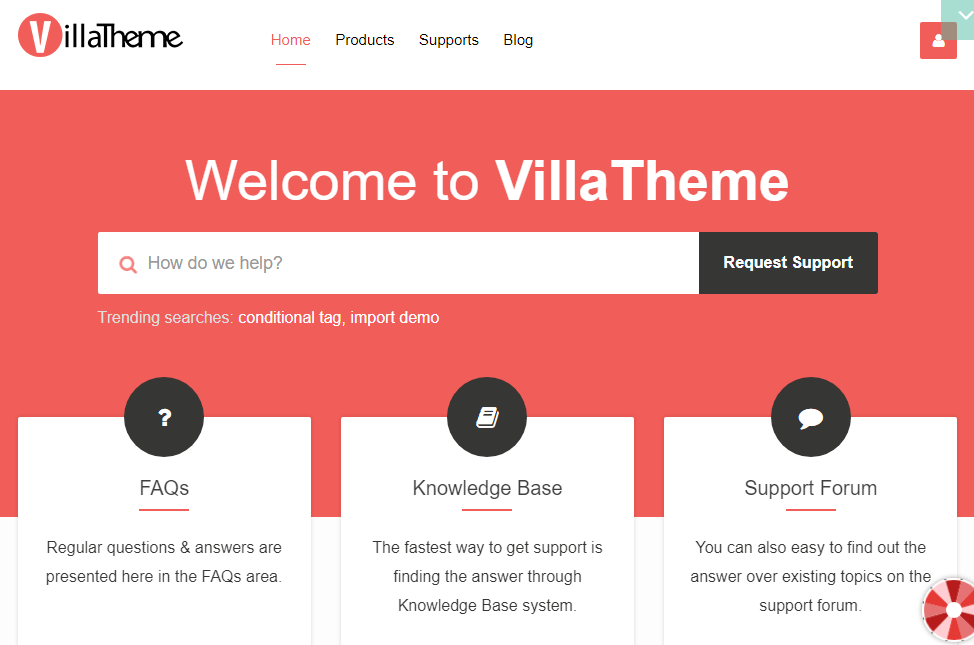 Social proofing is a crucial aspect of marketing your ecommerce brand. According to a survey done by BigCommerce nearly 79% of the respondents say that social proofing such as user-generated content highly impacts their purchasing decisions.
This concept of social proofing can be extended to ecommerce shopping where users get live notification of the product likes, views and purchases done by other customers.
It is also called an order notification. When a customer gets notified that someone else is also purchasing the same product it influences the customer to purchase that product.
This feature works even better with products that have limited stock availability. The plugin is also mobile-friendly which enables ecommerce store owners to serve mobile shoppers.
Features:
● Display recent WooCommerce orders
● Display virtual orders
● Display pop-up notification on both desktop and mobile devices
● You can add and configure as many WooCommerce notification messages as you want
● Use shortcodes to configure messages
● Built-in templates
● Select pop-up position
● Appear and disappear effect
ReferralCandy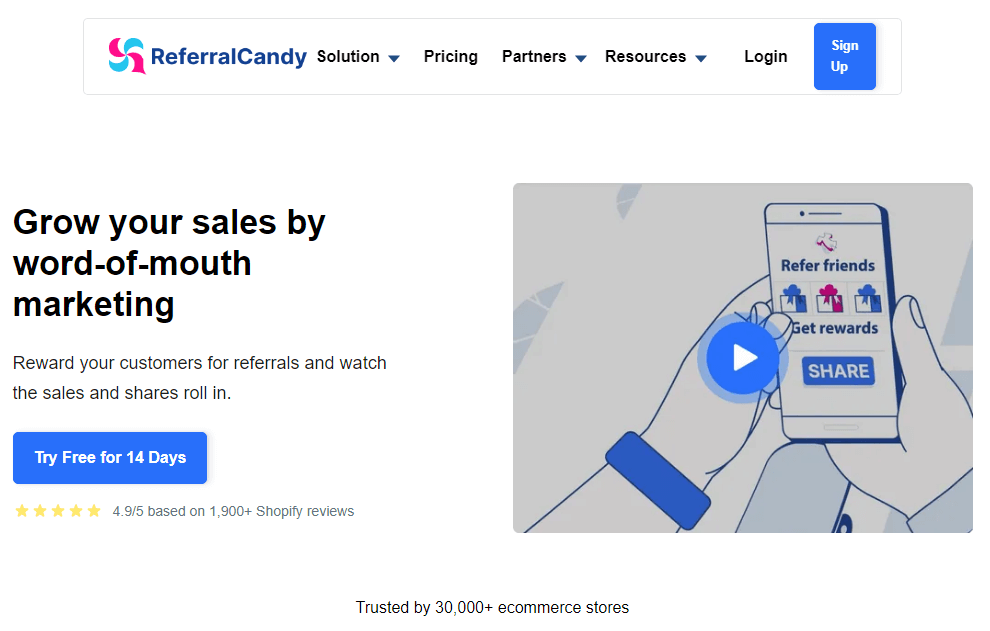 ReferralCandy is one of the best WooCommerce plugins which enables you to add a referral program to your WooCommerce store. You can reward your customers for referring their friends and family to your store.
The plugin is easy to set up and use; once you have installed and activated the plugin, you can implement a referral program in a few clicks.
Upsell Products by Providing Discount Only When Customer Exceed a Defined Cart Value
You can choose from various referral settings such as the type of reward, number of referrals required to earn a reward and the length of time that referrals are valid.
Once you have created the referral program, you can promote it through emails, social media and banner ads on other websites. You can send a unique referral link to the customers when they refer a friend. When their friends make a purchase using the referral link the customers will earn a reward.
Features:
● Easy integration with WordPress
● JS integration and API integration
● Connect with other apps such as ReCharge, ChargeBee, and PayWhirl
● Create automated referral programs
● Customers can be automatically invited after check-out
● Detect successful references automatically
● Auto spam protection
Ryviu reviews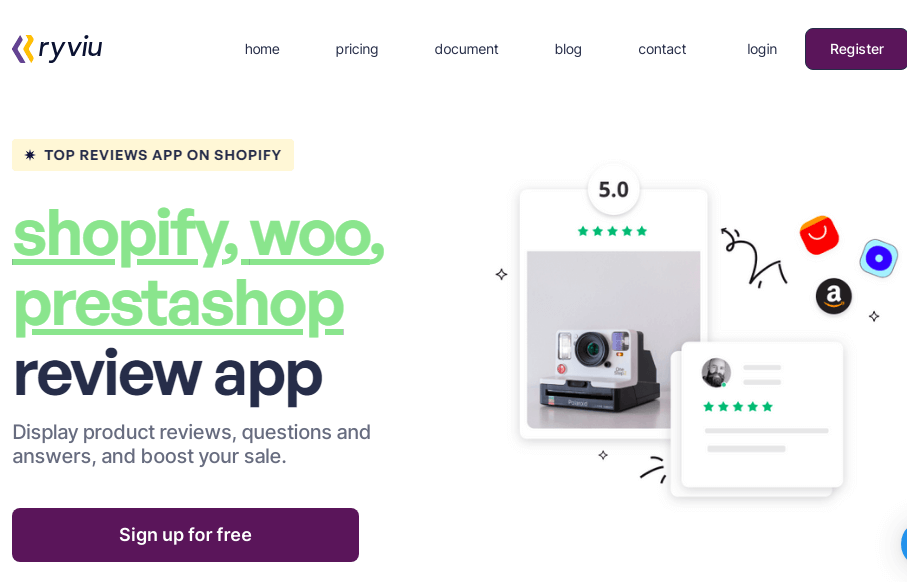 Ryviu is a free WooCommerce reviews plugin which helps to collect, manage and display customer reviews on your WooCommerce store. The app is easy to use and can be installed in a few clicks.
After installation Ryviu will automatically collect reviews from the users. The app lets you display these reviews on the product pages either on the product review section or in your email marketing campaigns.
It is a powerful tool which can help you collect and display customer reviews on your WooCommerce store. This app is easy to use which offers a number of features that can help improve your customer reviews.
Features:
● Show product reviews for each product
● Offer multiple layouts to display reviews
● Import reviews from other marketplaces such as Amazon.com, Aliexpress.com, Etsy.com etc.
● Allow customers to vote
● Send email to customers and ask for reviews after each order is completed
WPC Smart compare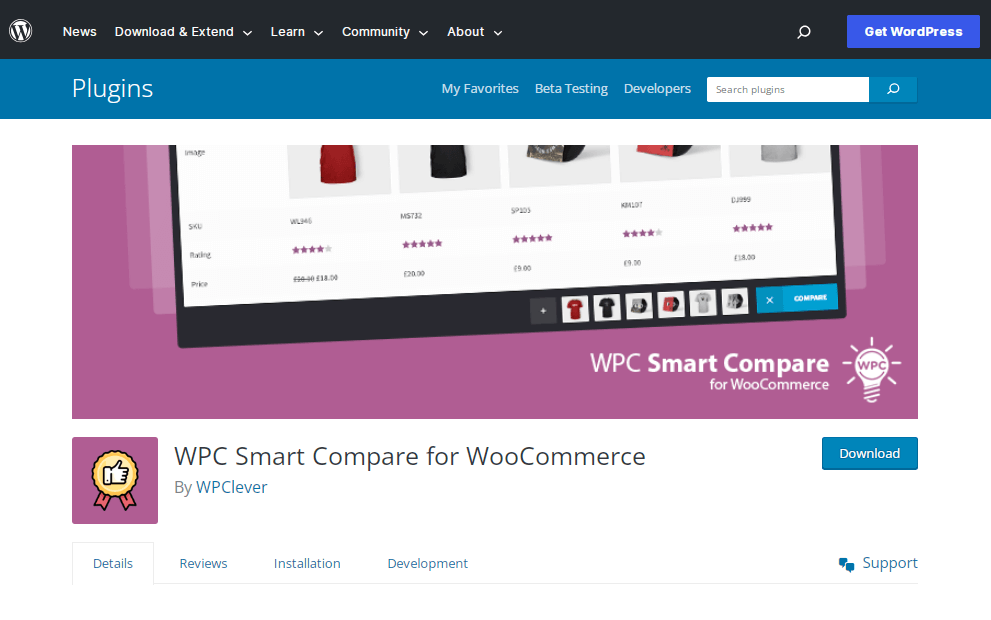 The plugin by 'WPClever' enables customers to go to product pages and click the 'compare' button on the item they are planning to purchase. You can compare them all at once or can compare only a couple of products side-by-side.
You can apply custom fields which can be displayed when comparing products. The widget is built using AJAX so the customers don't have to reload a page as all the data is stored on the same page.
Features:
● Drag and drop product arrangement for comparison
● Auto-prompt related users
● Enable quick comparison table for related products
● Add buttons on specific pages with shortcodes
● Advanced customization setting for compare button and table
HurryTimer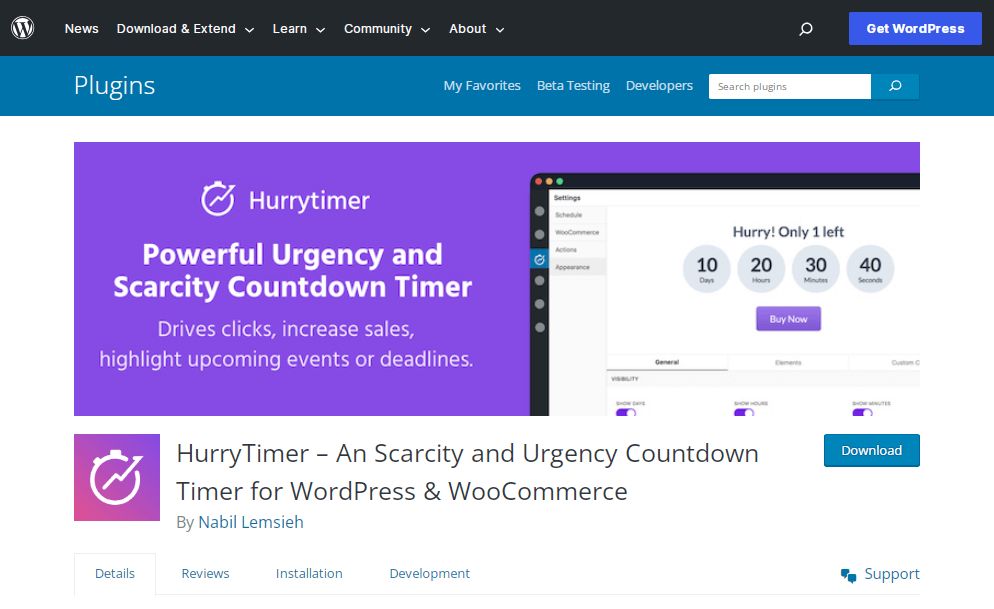 This is a multipurpose countdown timer that allows store owners to create urgency and scarcity which can enable you to drive clicks, increase sales and highlight upcoming events.
Using HurryTimer you can create a unique countdown timer for each visitor. You can create a countdown timer for one-time campaigns i.e. between two fixed dates. Create self repeating recurring campaigns that run according to the rules set in the backend admin.
Features:
● Conditional display countdown timer
● Next visit timer
● Auto restart timer
● Schedule campaigns
● Add CTA buttons
● Add custom labels
● Display the same countdown timer multiple times on the same page
Conclusion
These WooCommerce sales conversion plugins are essential for any ecommerce store. There are many other plugins in the same category but we have listed the highest rated WooCommerce plugins.
The plugins mentioned above are valuable marketing automation tools which can help optimize your store for better sales and conversions.
WooCommerce is one of the best CMS platforms for creating stunning eCommerce stores. And with the help of these plugins you can improve your website's performance manifold times and even drive more sales.
Many WooCommerce store owners have more specialized plugin needs which may not be in this list. If you are one of such store owners then you can hire professional WooCommerce plugin development companies to develop a custom WooCommerce plugin just for your website.
If you want to take your WooCommerce store to the next level, consider integrating a custom plugin to revolutionize your marketing efforts and make more sales.